Cloud Based Analytics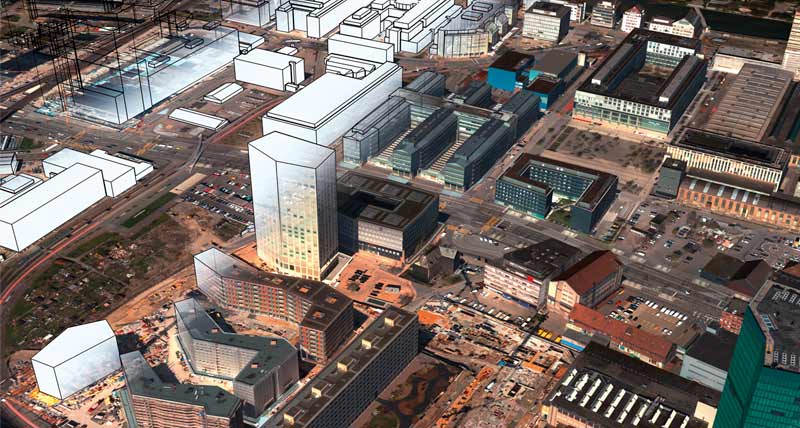 Hexagon US Federal is bringing GEOINT to the Cloud! Many government organizations and private sector companies are migrating their data, software applications, and in some cases their complete IT infrastructure to the cloud. Driving factors include improving access for all users across the enterprise, improving reliability, and reducing costs. Some of these migration strategies include supplementing or even replacing desktop applications with lighter-weight web apps.
To support these goals and strategies, Hexagon US federal has taken geospatial analysis to the cloud where complete access is achievable with just a simple web browser. And the browser client is much more than a viewer for doing mark-ups and generating reports. We've taken all our decades of GIS, remote sensing and photogrammetry knowhow and made it available for building and deploying mission-essential analytical services that can be tailored to meet your organization's geospatial needs.
Our solution is deployable in a client-server configuration within your organization's IT footprint as well as in a public or private cloud environment, such as Amazon Web Services. The solution includes components for managing the wide range of geospatial data and integrating with our cloud-based analytics. Our staff is available to implement this technology today as-is or to develop additional geospatial web services and applications that directly meet your organization's needs.