Modular Building Solutions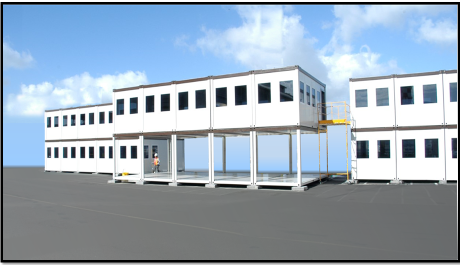 Modular Building Solutions
Modular buildings are a smart alternative to traditional buildings, offering significant advantages. Traditional building projects are expensive and require long approval and review process time. In contrast, most modular structures can be installed in ninety (90) days after order is placed with minimal site preparation. In addition, modular buildings are cost-effective, customizable, reconfigurable, sustainable, and energy-efficient.
Hexagon US Federal's modular buildings are based on discrete prefabricated modular units that can be jointed to form any configurations to provide any desired space size and room configuration. The modules are compact for shipping, and assembly only requires a telescopic forklift and hand tools. The buildings are stackable to minimize footprint.

Hexagon Modular Building Advantages
Proven solution – delivering modular buildings to the Federal government for over 10 years.
Buildings can be manufactured and fully operational within 90 days.
Scalable and customizable to your building site requirements.
Customizable configuration – modules can be arranged to support any desired function.
Furniture packages are also offered with the units.
Easily shipped – most modules are shipped as flat packs.
Modules are easily transportable, can be stored on-site, and assembled in 20-30 days.
Easily transportable and can be easily reconfigured.
Minimal site preparation – excavation or foundations are not required.
GSA contract lease options also available.
Office Configurations
The building and rooms can be built out to support any desired function to include office areas, conference rooms, kitchens, restroom, training centers, storage and more.
| | | |
| --- | --- | --- |
| Office Building Exterior View | Office Building Assembly Sequence | Hospital Interior View |
DOD and Research Configurations
The modular applications are unlimited and can be used for DOD applications such as drone labs, antenna platforms, research laboratories, industrial workshops, and chemistry laboratories.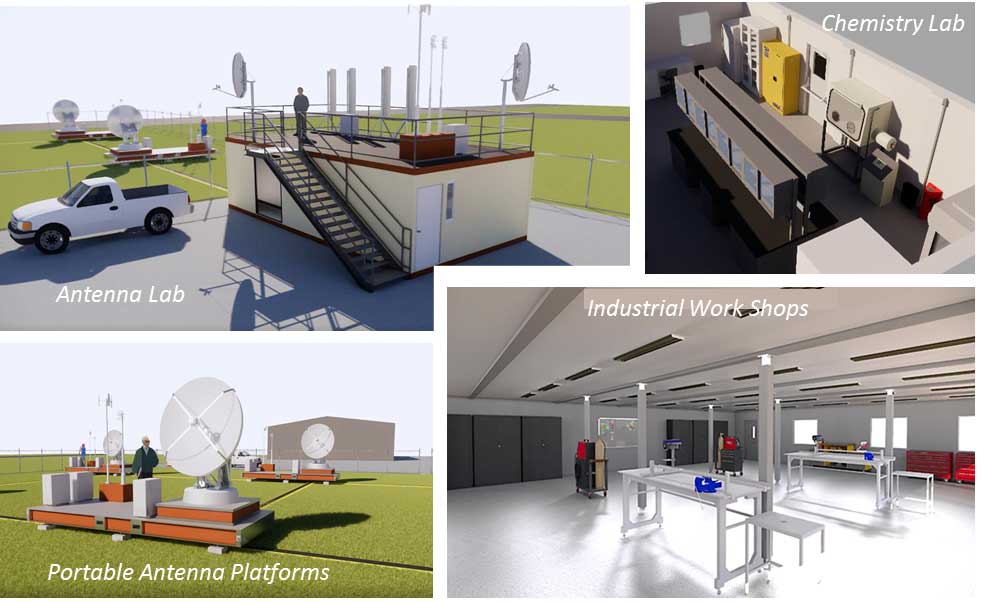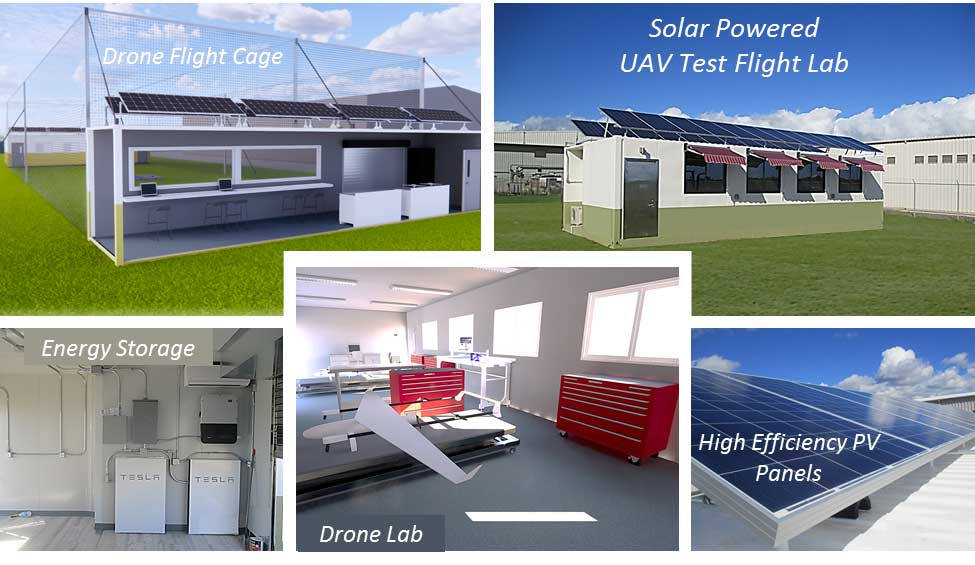 Hexagon Modular Building are Built to Last
Long lasting, durable, and reliable.
Built with steel powder coated walls, vinyl flooring with concrete fiberboard, and mineral wool noncombustible insulation.
Designed to withstand high wind environments.
Reduced lifecycle and maintenance costs due to all-steel galvanized construction and energy efficient systems.
Mobility
Relocatable and detachable structures (16X30) are also available.

These units are stackable and can be crane lifted and placed on trailers.
After placing on trailers, they can be towed to a new location.
Each unit is self-sustaining with its own A/C and power panel. Electrical separation is by quick disconnect plug.
Tow trailers with detachable wheels and hydraulic lift are available accessories.
Expandability
The structure can be continuously expanded by adding modules. The expand capability enables space increase as fiscal budgets become available and the workforce increase.