Antcom Antennas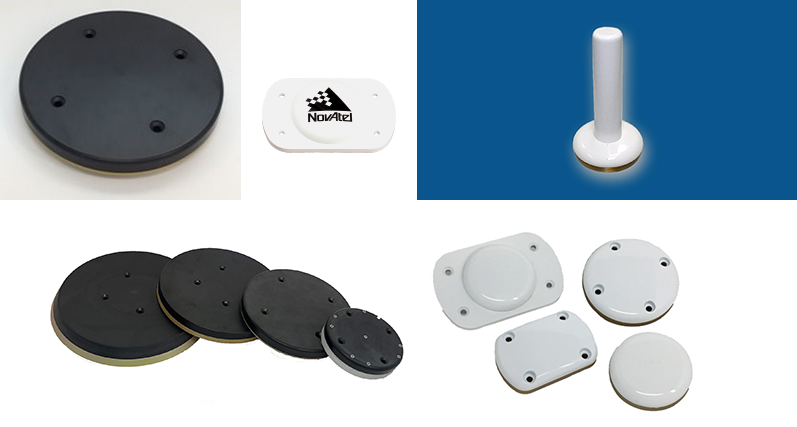 Hexagon's Antcom brand has a range of positioning, navigation, timing, and communication antennas supporting a wide range of land, sea and air applications and industries including the survey, agricultural, aviation, military, and telecom.
Antcom's extensive antenna product line includes GPS / GNSS antennas, as well a large selection of ground, air and satellite antennas with frequencies ranging from 100 MHz to 50 GHz.
About Antcom
Founded in 1996 and based in a 14,000 square-foot facility in Torrance, CA, Antcom is an ISO 9001-2015 certified design, development, manufacturing, and test operation.
Antcom's reputation has been built around an extensive SWaP product offering with trusted reliability. Antcom has developed a vast range of GPS, Galileo, GLONASS, BeiDou, and QZSS in the L1, L2, L5 bands, and SBAS antennas in L band, such as OmniSTAR antennas.
Antcom Products
Products also include a range of communication and combination antennas that include UHF, GSM, Wi-Fi, Broadband, Iridium, GlobalSTAR, Inmarsat, Thuraya, XM/Sirius, Video/Data Link antenna in the L/S/C/X/Ku-bands.
GPS/GNSS antennas: Each patch antenna is designed to fit in a variety of enclosures, allow you to choose the enclosure to suit your application.


CRPAs: Antcom controlled reception pattern antennas (CRPAs) are designed for anti-jam GPS/GNSS performance when operated with compatible Antenna Electronics.


Iridium, Globalstar, Thuraya and Inmarsat Antennas: Antcom offers a variety of Iridium, Globalstar, Thuraya, & Inmarsat antennas to suit your application.


Communications, Telemetry and Datalink Antennas: Antcom produces a broad range of single-band and multi-band antennas in the VHF, UHF, L, S, C, X, Ku and Ka bands. Applications include airborne communications, telemetry, datalink, Wi-Fi and more.


Combination Antennas: Antcom patch, helical, blade, and rod antennas are often packaged together to create small form factor, lightweight combo antenna solutions.


Antenna Accessories: Antcom offers a variety of antenna accessories to ensure you a smooth installation experience. Our accessories include mounting hardware, cable assemblies and microwave products.
Services and Support
Antcom offers custom antenna development, supporting our customers with modified standard or from scratch designs.
In addition to antenna development, Antcom supports customers with:
technical consulting
proposal writing
product research
analysis and modeling of electromagnetic wave propagation and scattering problems
near-field antenna measurement and diagnostic services.