Work With Us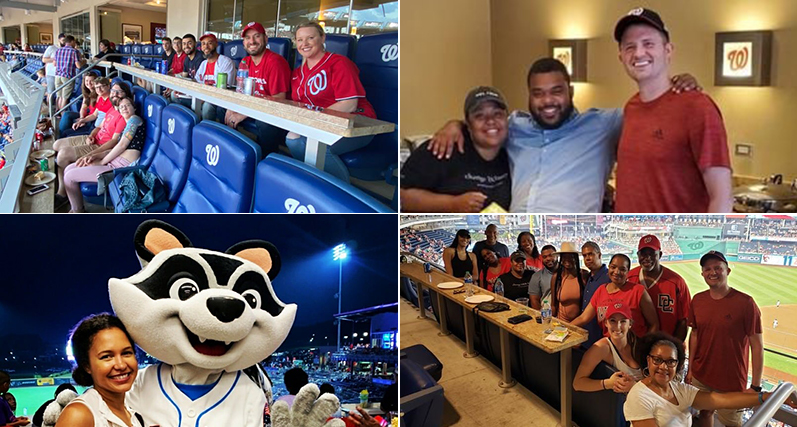 The Hexagon US Federal team is on the move supporting a wide range of US Federal Government Organizations in their critical missions. Whether you want to be on our team that creates richly-detailed maps from satellite images, deploys our world-class 911 Dispatch system on US military installations, or manufactures sensors that enable a NASA spacecraft to safely land on Jupiter's moon Europa, Hexagon US Federal has exciting job opportunities waiting for you.

Core Values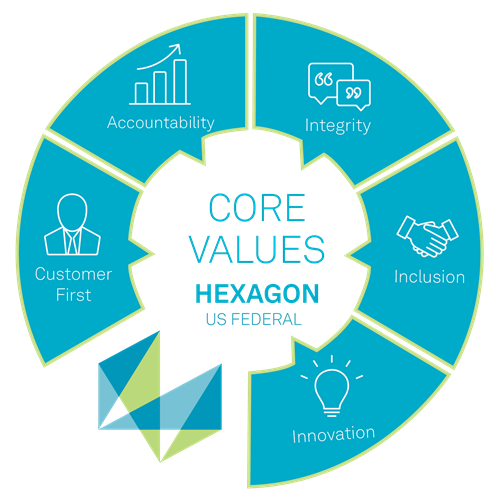 Customer First: We have a strong collective sense of mission in our company. We know that by putting our customers' needs first we empower them to be more successful in their mission of protecting our country and its citizens.
Accountability: We hold ourselves and each other accountable for the delivery of products and services of exceptional quality to our customers and for establishing a supportive and productive workplace environment.
Integrity: We adhere to a strict code of conduct to be ethical in our dealings with each other, our partners, and our customers. We strive to be authentic and sincere, and always stand by our commitments.
Inclusion: We strive to create a culture of belonging, where all are welcomed and valued, regardless of background, personal beliefs, tenure, or position in the company.
Innovation: We always believe that a solution can be found to the toughest of problems by encouraging thinking that is collaborative, creative, and open-minded. We encourage challenging the status quo, blazing of new paths, and are not afraid to try new approaches and grow from the experience.

To learn more about our employee experience, please visit our Careers Page
Careers at Hexagon US Federal
We provide cutting-edge technologies and professional services to enable our customers to make smarter and faster operational decisions, and improve mission effectiveness, while providing a rewarding employee experience. We are often looking for great talent in the following areas:
Geospatial Analysts & Engineers
Public Safety Specialists & Software Engineers
Records Declassification Analysts
Information Systems, Information Technology Staff
Cybersecurity Engineers
Program & Project Managers
Business Operations & Support Staff
For a full listing of our open positions, please visit our Job Openings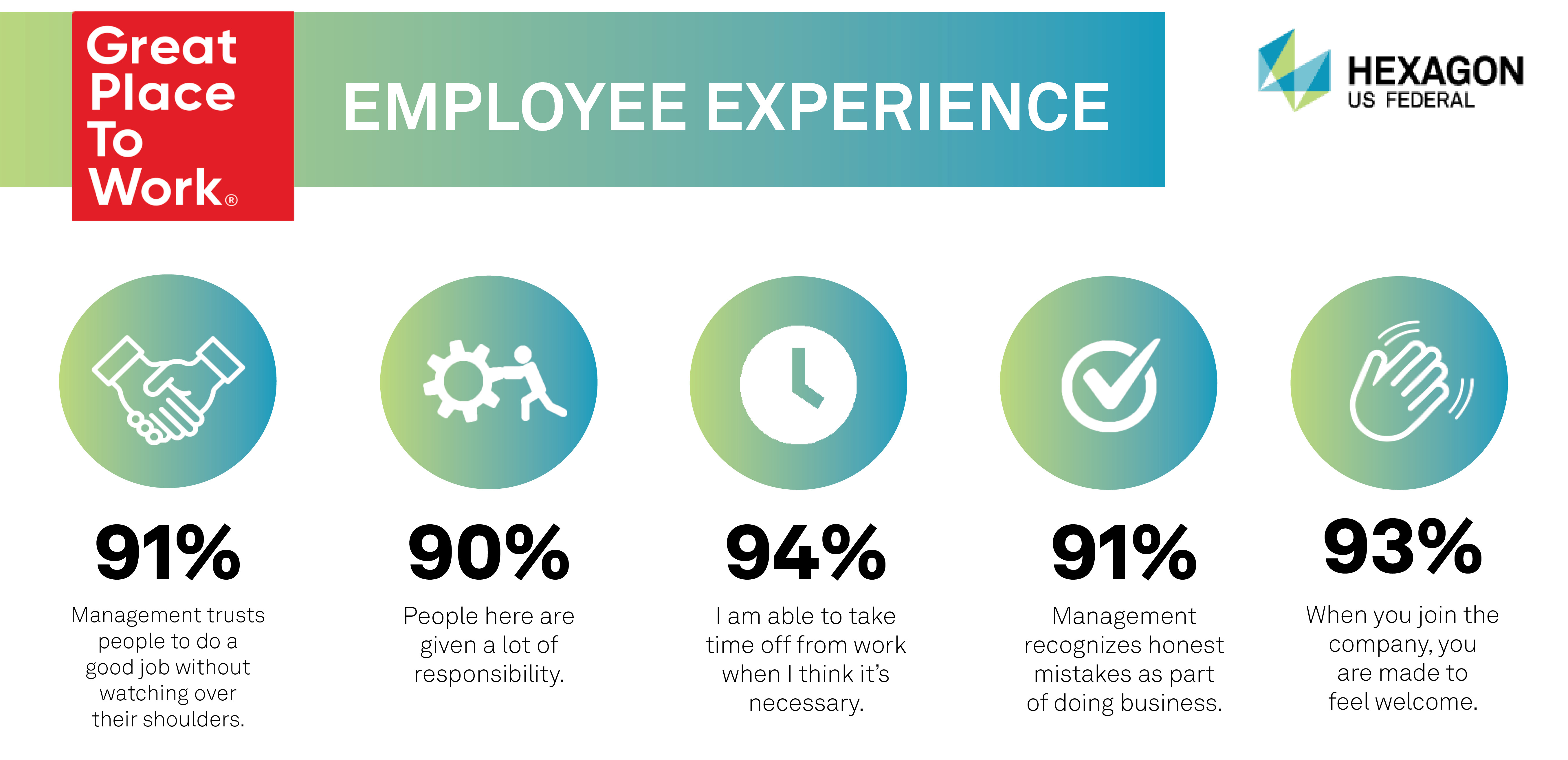 We pride ourselves on offering a rewarding employee experience while providing our customers with exceptional technology and professional support services. In fact, we are a Certified Great Place to Work! Don't just take our word for it; here's what our employees have to say:
95% said, "Management trusts people to do a good job without watching over their shoulders"
93% said, "I am able to take time off from work when I think it's necessary"
93% said, "People care about each other here"
92% said, "I can be myself around here"
Partnership Opportunities
Hexagon US Federal is able to achieve a consistently high customer satisfaction rating by getting the job done. Often, that means working with outstanding companies and individuals to accomplish more than we can do alone. We pride ourselves on partnering with business that are: Women and Minority Owned, Small Businesses, and HUBZone companies.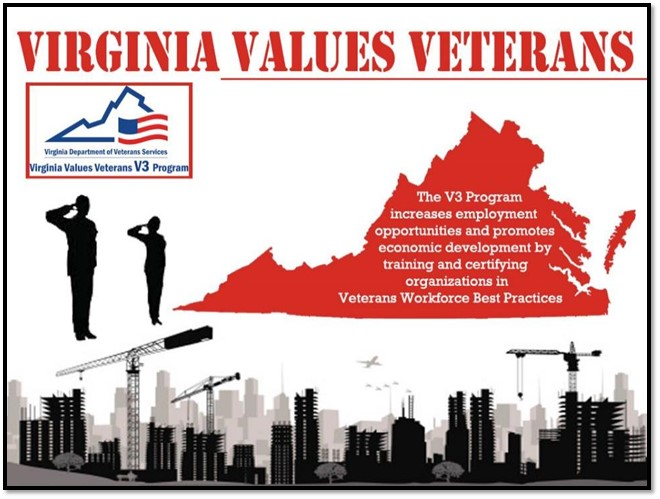 Hexagon US Federal is proud to be a V3
(Virginia Values Veterans) Certified Company