All Hazards Capabilities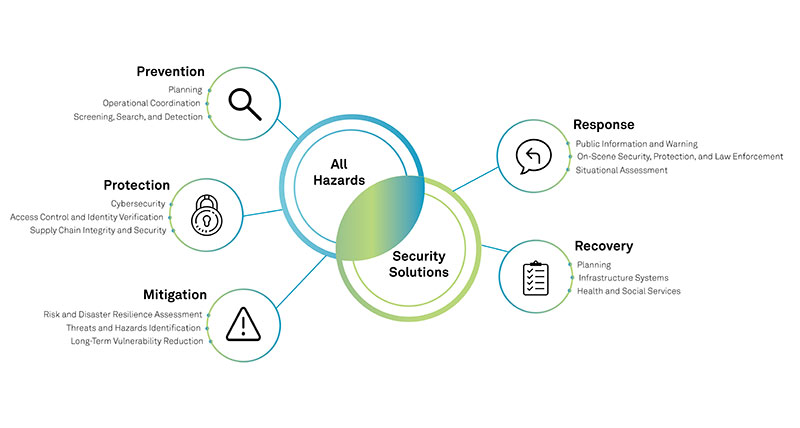 Hexagon US Federal Security Solutions incorporates the full spectrum of All Hazards into our entire Security Solutions portfolio, specifically tailored for the needs of the US Federal and military market CONUS and OCONUS - before, during, and after incidents or during normal daily operations.
Why We Need All Hazards
The National Defense Strategy (NDS) 2018 States: It is now undeniable that the homeland is no longer a sanctuary. America is a target, whether from terrorist seeking to attack our citizens; malicious cyber activity against personal, commercial, or government infrastructure; or political and information subversion. New threats to commercial and military uses of space are emerging, while increasing digital connectivity of all aspects of life, business, government, and military creates significant vulnerabilities. During conflict, attacks against our critical defense, government, and economic infrastructure must be anticipated.
Industries we Serve
Explore the diagram below to learn how we can help you.