GPS/GNSS Receivers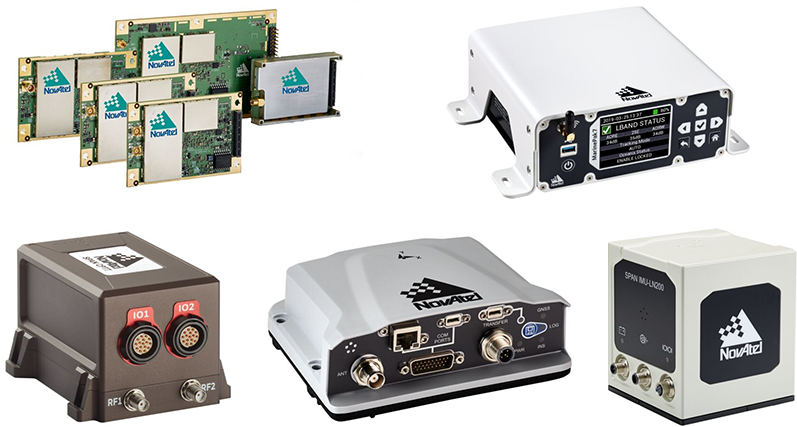 Hexagon's NovAtel OEM GNSS receiver platform offers multi-constellation, multi-frequency tracking and features flexibility, low power consumption, field upgradeable software and comprehensive message suites for ease of configuration and data logging.
NovAtel Products
Setting the industry standard in product quality and customer support, our OEM GNSS receiver cards are easy to integrate and available in multiple hardware and software configurations.
OEM7 Receivers: Multi-frequency GNSS receivers that use a 555-channel architecture and can track all current and upcoming constellations.
OEM GNSS: NovAtel's OEM GNSS enclosures house our GNSS receiver boards. Available in a range of form factors, these compact, environmentally protective enclosures provide a variety of connectivity and configuration capabilities.
MarinePak7 Marine GNSS Receiver: A multi-constellation GNSS receiver optimized to deliver precise positioning for the marine environment.
PwrPak7D™: This compact dual antenna enclosure delivers scalable positioning performance with internal storage.
PwrPak7®: This compact enclosure has internal storage and INS options combined with onboard NTRIP v1.0 and v2.0 client and server support.
SPAN®: NovAtel's SPAN® technology tightly couples our OEM precision GNSS receivers with robust Inertial Measurement Units (IMUs) to provide reliable, continuously available, position, velocity and attitude, even through short periods of time when satellite signals are blocked or unavailable.
SPAN on OEM7 Receivers: Multi-frequency GNSS receivers that use a 555 channel architecture and are capable of tracking all current and upcoming GNSS constellations.
SPAN Combined Systems: Compact, single enclosure GPS+INS system.
SPAN IMUs: IMUs from leading manufacturers. Range of performance levels available.
For more information or for a quotation, get in touch with us today.