Solutions for Remote Sensing and Photogrammetry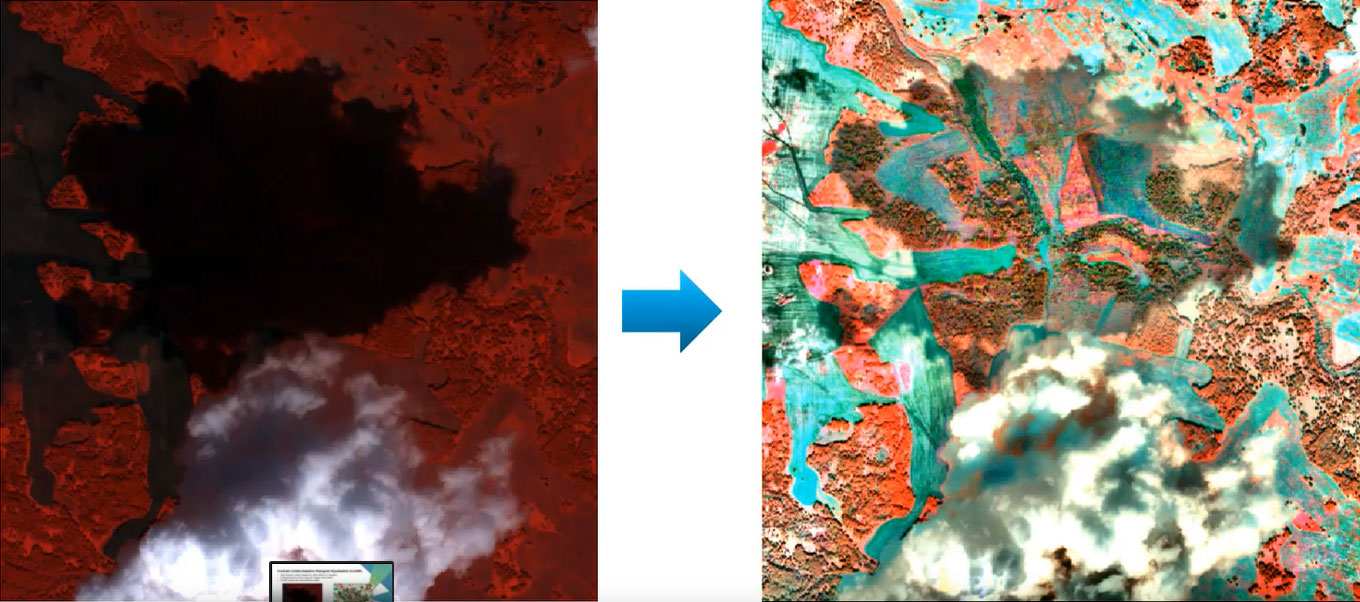 We provide a rich set of solutions for your remote sensing, photogrammetry and GIS needs, including ERDAS IMAGINE, the world's preferred remote sensing software package, ImageStation for large-scale mapping and ortho production requirements, and M.App X for a 100% cloud-based geospatial intelligence exploitation solution.
For more information on our Solutions for Remote Sensing and Photogrammetry, contact us today at info@hexagonusfederal.com
ERDAS IMAGINE
ERDAS IMAGINE consolidates remote sensing, photogrammetry, LiDAR analysis, basic vector analysis, and radar processing capabilities.
Discover the Hidden Potential of Your Imagery
ERDAS IMAGINE simplifies image classification and segmentation, orthorectification, mosaicking, reprojection, elevation extraction, and image interpretation
Multiple Classification Solutions
ERDAS IMAGINE offers K-Means, ISODATA, object-based image segmentation, Machine Learning and Deep Learning Artificial Intelligence algorithms
Point Cloud Processing
ERDAS IMAGINE fully enables the display, editing, and analysis of point clouds derived from LiDAR or point correlation of stereo pairs.
Customize and Automate with the Spatial Modeler
The Spatial Modeler's graphical editing environment and rich set of operators provides flexibility to capture domain expertise and create re-usable models that can be shared with others.
ImageStation
The ImageStation suite enables digital photogrammetry production workflows, including project creation, orientation and triangulation from aerial and satellite imagery. It provides stereo GIS feature collection and editing, digital terrain model (DTM) collection and editing, as well as orthophoto production and editing.
ImageStation is specially designed to move large quantities of raw spatial information to an actionable or exploitable format for government, commercial photogrammetry, and mapping agencies worldwide.
To learn more about ImageStation, visit Hexagon Geospatial's product page: ImageStation | Hexagon Geospatial
M.App X
M.AppX is a cloud based exploitation solution that provides analysts and other intelligence professionals with vital functionality for executing a full range of tasks through a 100 percent browser-based, zero-footprint architecture.