GeoMedia SmartClient/Rich Client
A powerful, flexible thin-client GIS platform for rules-driven web-based workflows.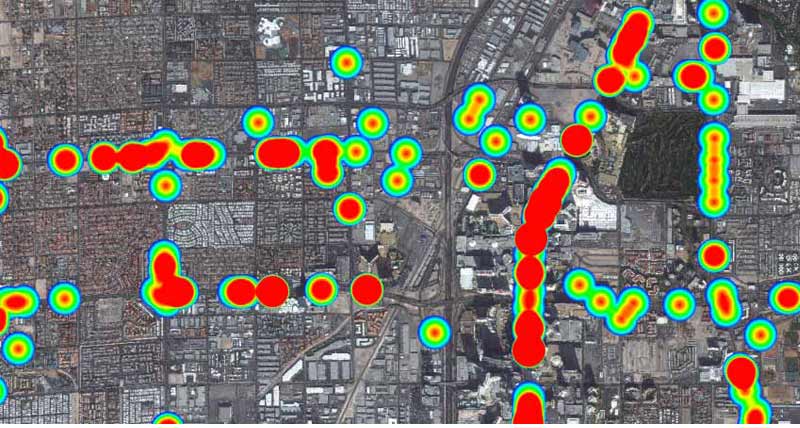 GeoMedia Smart Client is a powerful, flexible thin-client GIS platform that enables many government agencies to create rules-driven web-based GIS applications that are lightweight, easy-to-use and enhance geospatial workflows. It provides simultaneous access to geospatial data in almost any form, uniting them in a single map view for efficient processing, analysis, presentation, and sharing. In addition, it has some specialized functionality that makes it ideal for anyone who needs to extract information from an array of ever-changing data to support smarter decisions. 
Our product allows end-users in the office or out in the field to leverage advanced geospatial functionality via simple-to-use web-based tools, streamlining their processes and honing their expertise. The solution provides workflow optimization and intuitive web editing. GeoMedia Smart Client meets the needs of multi-disciplinary operations, affordably enabling users in the organization to access and use rich geospatial data in their business processes by building configurable workflows for each workgroup. GeoMedia Smart Client completes your existing desktop GIS by engaging a larger audience with your geospatial assets. Geospatial datasets and maps produced from a desktop GIS feed a smart GIS with content, while leveraging a web GIS' advantages in delivering light and application specific solutions to more users. With GeoMedia Smart Client, individuals across your organization can create data, maps and reports for their projects, rather than having to rely on a GIS specialist or outsource this work. Ultimately this enables non-GIS experts to exploit advanced GIS functionality in a smart way!
GeoMedia Smart Client's flexible architecture maintains a high degree of performance and reliably in order to meet the demands of your organization. With smart data capture and validation tools, GeoMedia Smart Clientsupports rapid collection and integration of quality data. GeoMedia Smart Client can be integrated well with many other existing business systems to easily and efficiently introduce location-based information to your workflows.