InPursuit Field Based Reporting
Increase productivity and ensure better, more timely reports.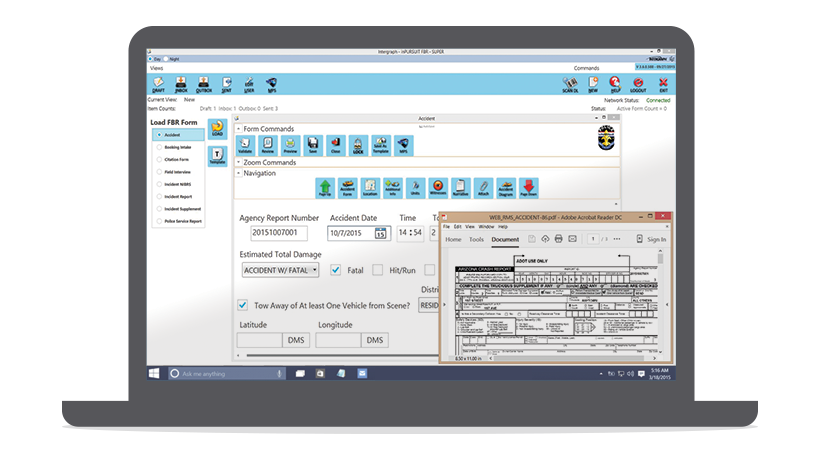 Intergraph InPursuit Field Based Reporting provides field personnel with real-time access to InPursuit RMS and InPursuit WebRMS. An easy-to-use application, it enables fast and convenient data entry and report submission, reducing the need for paper-based reporting. InPursuit Field Based Reporting increases productivity and ensures better, more timely reports. For more information on InPursuit Field Based Reporting, please visit Hexagon Safety & Infrastructure website.
Benefits
Increase Efficiency

Complete data input by the end of a shift instead of the end of the week.

Enhance Data Integrity

Reduce redundant data entry and seamlessly integrate RMS and CAD data.

Optimize Approvals

Enable end-to-end workflows for report submission and approval.