I/CAD Mobile Applications
Improve productivity and safety.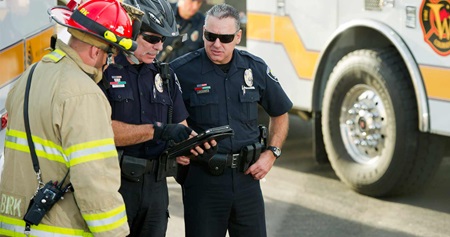 I/CAD provides field personnel access to critical applications and information. Organizations can deploy mobile dispatch capabilities on laptops, smartphones, and tablets. Field personnel can update event details, access databases, and send and receive messages. By empowering users, our mobile software improves productivity and safety. For more information on I/CAD Mobile Applications, please visit
Hexagon Safety & Infrastructure
website.
Benefits
Optimize Workflows

Seamlessly connect the communications center and field personnel in one system.

Increase Productivity

Increase the quality of information available and enhance the speed of event creation and resolution.

Improve Safety

Increase personnel safety with better, more complete tools and information.