ERDAS APOLLO
Acomprehensive data management and delivery solution that supports enterprise search requirements.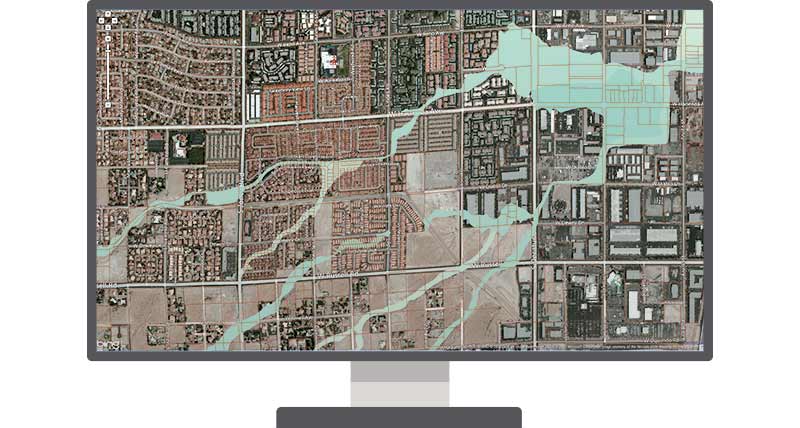 ERDAS APOLLO is a comprehensive data management, analysis, and delivery system. It is an interoperable OGC/ISO-based solution that efficiently organizes massive volumes of data (imagery, vectors, terrain, LiDAR, and virtually any digital object in the enterprise). 
This product consistently delivers geospatial data faster and using less hardware than competing server-based products. Solving data organization problems universal to governments, businesses, and other organizations, ERDAS APOLLO can be customized and extended to fully satisfy your geospatial and business process requirements. Additionally, ERDAS Apollo serves as a gateway to a wide range of spatial models by providing access to OGC web processing services (WPS) that incorporate sophisticated image processing functions that previously were only available in desktop applications.  This provides significant cost savings to organizations by reducing the overall number of desktop-based solutions.
Many US Federal Government agencies rely on ERDAS Apollo to provide scalable, cloud-based geospatial data delivery services and is considered a key component in any Big Data or Enterprise Search solution. 
Processing and Analyzing Radar Imagery
Radar Imagery is becoming more and more available and relevant to many geospatial workflows. Unlike many existing products on the market that are complex and difficult to use, Intergraph's ERDAS IMAGINE solution provide built in commands to work with radar directly within IMAGINE, thereby reducing learning curves and the overall cost of related software. Additionally, this provides the advantage of working with the radar data in a seamlessly integrated manner with other types of geospatial information, such as imagery and LiDAR.
Detect changes between two or more raster images
If your government organization has remote sensing and image processing requirements in support of planning, reporting, decision making or providing a critical visualization and analysis services to other organizations, ERDAS Imagine provides you the tools you need.  ERDAS Imagine excels at accurately extracting key information from a wide variety or imagery and remote sensing data types, allowing you to realize the maximum potential value from your imagery.
Analyze imagery using spectral signatures
Intergraph's ERDAS IMAGINE provides analysts with robust and reliable tools for classifying imagery and extracting features based on spectral signatures. The results of these analyses are extremely valuable in understanding changes in the landmass that are occurring with the area of interest, as well as detecting patterns of life.